Purrfect pals: our favourite anime cats
Cats, while still seen as idols of wisdom, have come to be some of our most beloved friends. With an intelligence that feels ancient, they know when to sit by your side for comfort, and that you're never too busy to play. They're no different in anime, often representing the spirit world given physical form, when they're not just a wonderful bundle of fun. To honour their constant companionship, and the passing of my own cute, chubby and crabby kitty, here are some of our favourite anime felines.
Blair has more potential than her ditzy witch persona would ever have you believe, and she taps that hidden skill in her friends' defence. Strangely niche pumpkin magic aside, her power is undeniable, and she knew the right side to stand on even when she was knocking Soul and Maka on their arses. She's an invaluable asset (all T and A puns aside) in the fight against the sinister kishin, and when the weapons and meisters get time off from their studies, she's their laid-back pal making fun times wherever they are.
Chito – Flying Witch
Makoto's familiar, who gives off the same cheeky vibes as Jiji in the dub of Kiki's Delivery Service, has a keen sense for adventure and fun, even though he plays the grouch. Like his witchy mama, he's fascinated by nature and its many creatures, and he seems to see humans the same way. When he isn't keeping tabs on all the sleepy happenings around his village, you can tell he loves coming home to hang out with his quirky family and friends.
Luna and Artemis – Sailor Moon
Usagi and her fellow Pretty Guardians could never have got by without the guidance of Luna and Artemis. They are the bearers of wisdom from the realm of Silver Millenium, and gently encourage all the Sailors through their awakenings as defenders of Earth and the moon kingdom. Usagi in particular needs regular nudging, and Luna is always there to make sure she gets out of bed, first off all, then assure her in standing against her foes as Sailor Moon, guardian of love and justice.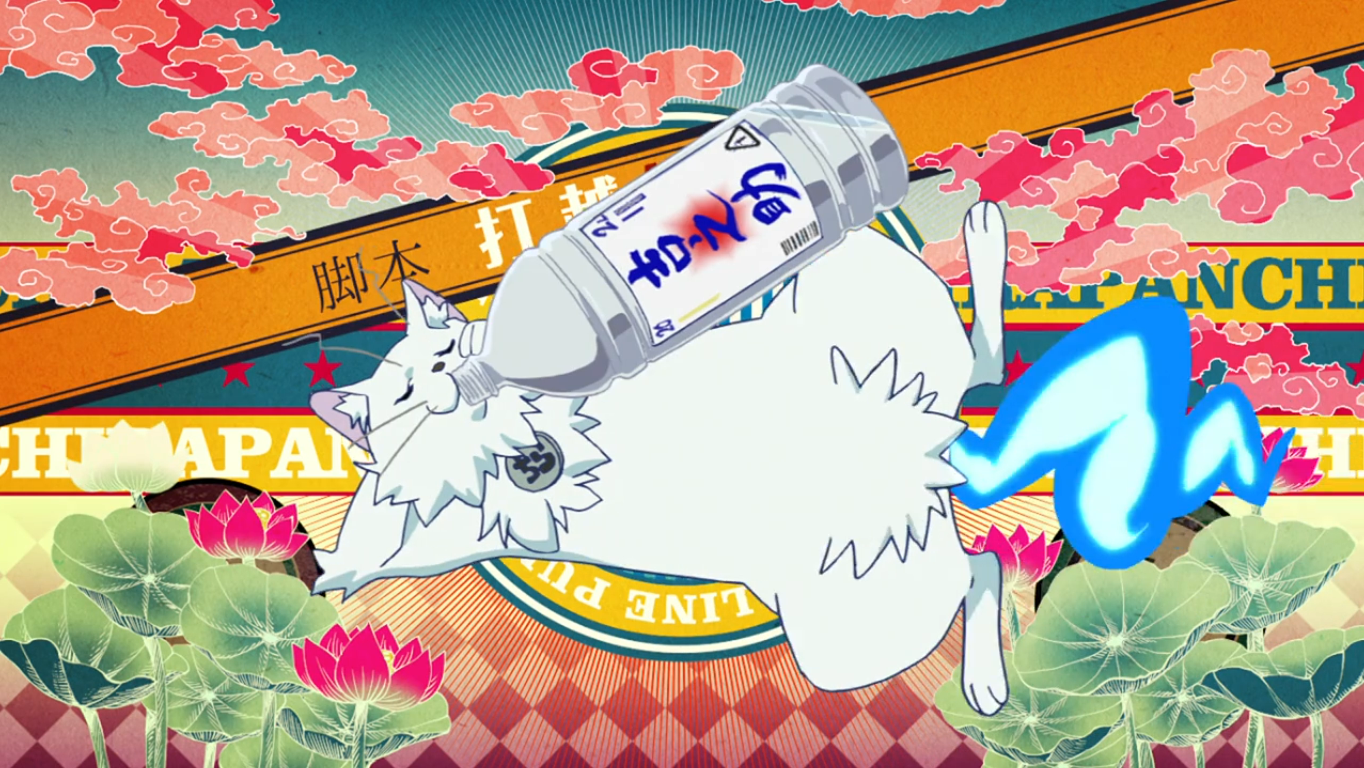 Dare to open your laptop while this spirit's around, and you never know what you might find. But mostly, it would be copulating cats and pool play with busty girls. Rarely walking on all fours, instead popping up and floating around the room at inopportune moments, we're pushed to excuse him because he's humanity's only hope in the face of extinction. His scatterbrained way of explaining the whys and wherefores seems intentional in putting off our rescue for his own amusement. But hey, it's part of his perverse charm.
Babu – Sankarea
When Chihiro Furuya's special cat Babu is killed, he sets about finding any means to bring him back. His fixation on the living dead, to the point where he's willing to resurrect Babu, does seem overblown at first, but it speaks to a loneliness that his cat helps keep at bay. With the distinctive meow that gave him his name, and his herbivore habit of chewing the leaf that brought him to life, you can see just why Furuya couldn't bring himself to let the dippy critter go.
---
So, with that we bid you ta-ta for nya, and give thanks for my dearly missed fluffy friend. Which anime cats are your favourites? Do let us meow!