News: Magical Girl Raising Project survival action anime's trailer reveals cast, theme song and premiere
The anime of Asari Endo and Maruino's survival action light novel series Maho Shojo Ikusei Keikaku (Magical Girl Raising Project) now has a (region-locked) promo video streaming from the show's official website, which reveals the anime's cast, character designer, theme song and October premiere. Nisekoi's Chitoge, Nao Toyama, plays the protagonist Snow White in the story of a social game which gives players a one in 10,000 chance of becoming a magical girl. However, the game glitches and produces too many in one district, so 16 girls must wage a survival game against one another.
Mahou Shoujo Ikusei Keikaku TV anime PV via pKjd
The website also revealed a new visual for the show: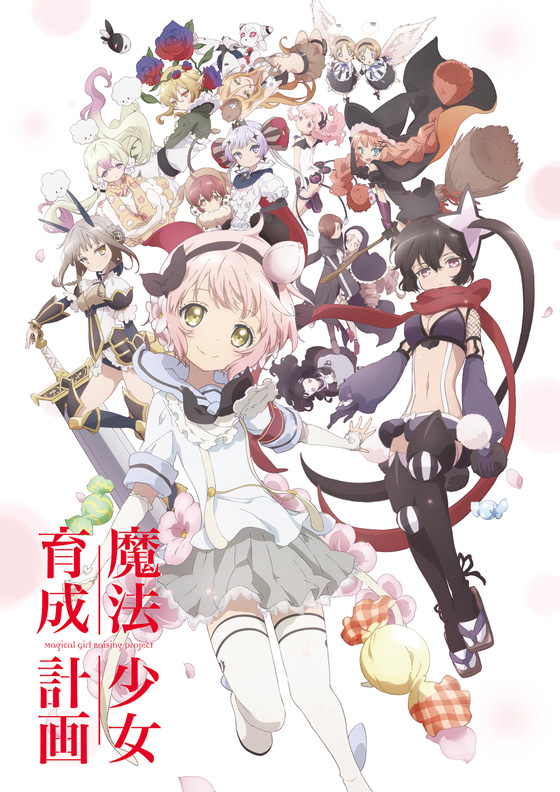 Co-starring beside Toyama is Manami Numakura, who voiced The Heroic Legend of Arslan's Alfreed, as Ripple. Numakura will also perform the series' opening theme 'Sakebe' ('Shout'). Hiroyuki Hashimoto of Is the order a rabbit? directs the anime at studio Lerche, with Takao Yoshioka of Elfen Lied and Your lie in April in charge of supervising and writing the scripts. Yukiko Aikei, also of Your lie in April designs the characters for animation, based on Maruino's original art in the 2012 ongoing series.